Raeder Landree has been dedicated to helping the people of Western Pennsylvania. Since our inception we have aligned ourselves with organizations that support the community by assisting with family needs and services. Mr. Rogers famously said "Seek the helpers.", Raeder Landree helps the seekers.
---
Mario Lemieux Foundation Charity Softball Game
In 2002 the staff of Raeder Landree initiated a softball competition against the radio station B94 (WBZZ) to benefit the Mario Lemieux Foundation. The game was played at Hamilton Park in Castle Shannon, PA. As a result, the only winner was The Mario Lemieux Foundation.
---
Greater Pittsburgh Community Food Bank
Since the onset of the pandemic we have become avid supporters of the GPCFB. Their work is unsurpassed in helping provide families and children with food and nourishment.
---
One morning during this pandemic, Shari Landree was watching a news report about the demand for food in our area. At that moment she had a call to action, to help the food bank. After making a few phone calls, she connected with Frank Civitrate with Synergy Staffing who helped contact other agencies for their contribution. Within a few days 13 agencies were on board and $78,000 was pledged.
The Greater Pittsburgh Community Food Bank is able to make five meals for every dollar donated. With our donation the food bank will be able to provide 560,000 meals to our community.
---
The Greater Pittsburgh Community Food Bank and Just Harvest held an Empty Bowls event to raise awareness of food insecurity in our neighborhoods. The event consisted of 150 volunteers, 42 restaurants, 294 gallons of soup, 20+ bowl makers and 1570 attendees. Over $119,000 was raised to support these wonderful organizations. Raeder Landree is proud to partner with the following major Pittsburgh businesses in their support.
---
Raeder Landree wanted to show its appreciation to the workers for all of their hard work. We delivered chocolate covered apples from Cyproski's Candy Company of Washington, PA, as a much deserved treat.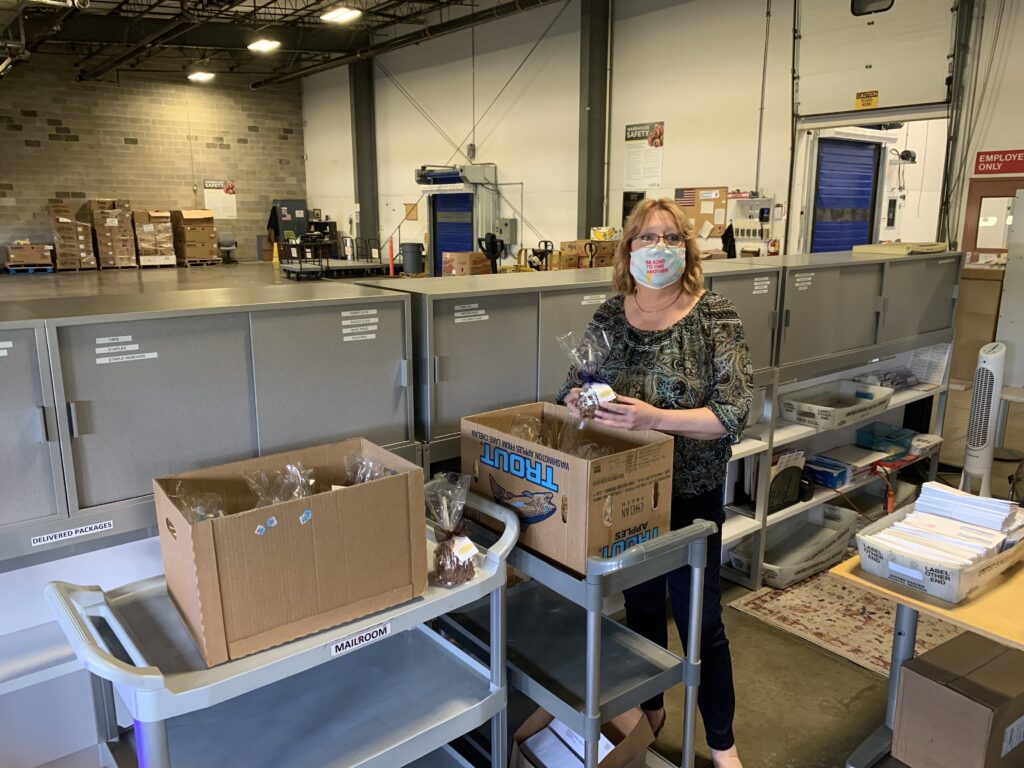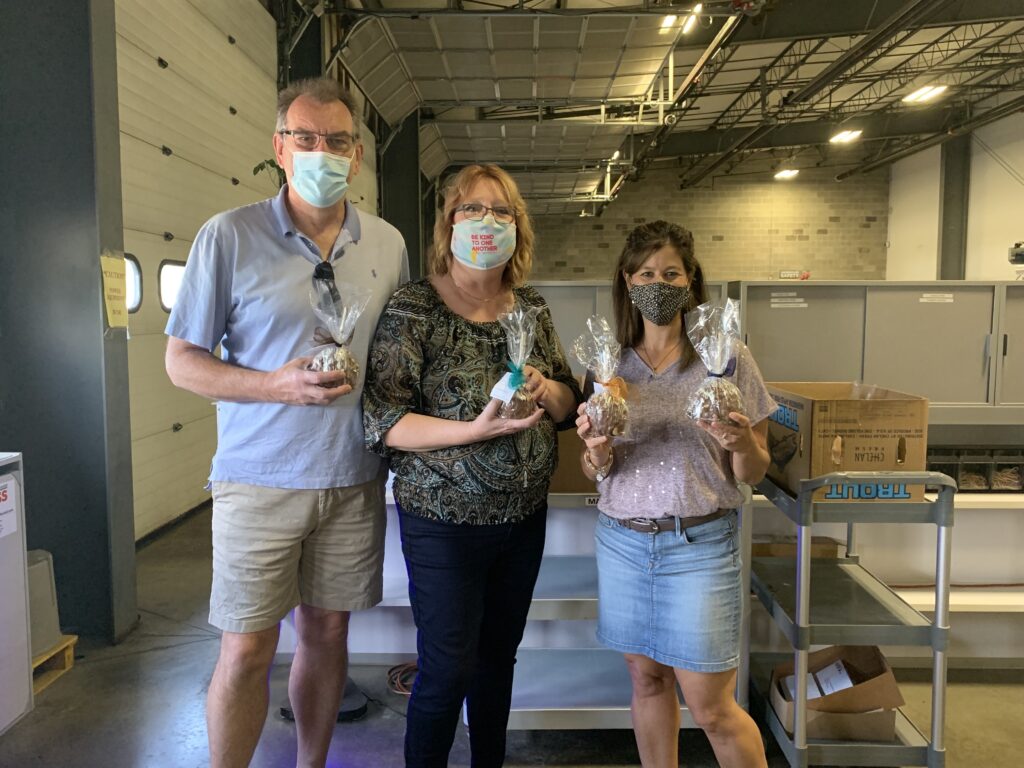 ---
The Pittsburgh Promise
Our relationship with Saleem Ghubril started when he was Director of the Pittsburgh Project. Now he is the Executive Director of The Pittsburgh Promise. On this evening Raeder Landree sponsored a fund raising roast of Saleem and celebrating the 30th anniversary of The Pittsburgh Promise. It's an honor to support one of Pittsburgh's most valued institutions.
---
Pittsburgh Project
For the past 15 years Raeder Landree has been a perennial sponsor of the Pittsburgh Project. The Project provides homeowner services, after school youth programs and recreational facilities to Pittsburgh's North Side community.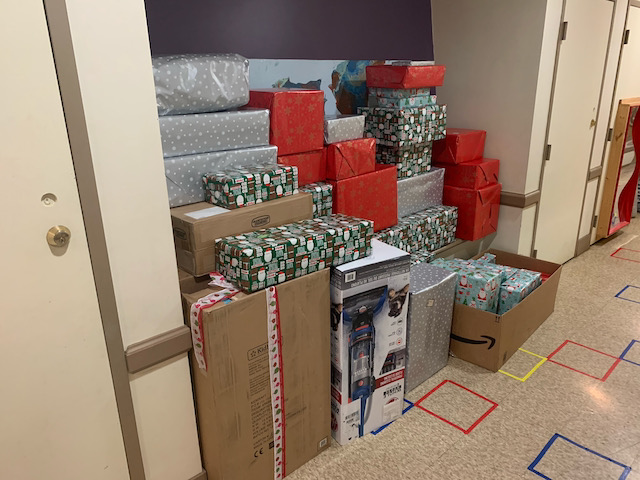 ---
Uniontown Hospital
Uniontown Hospital is a small town hospital located in southwest Pennsylvania. Raeder Landree wanted the employees to know that we appreciate their service and effort. We hired Sweet Sips Cafe coffee wagon of Pittsburgh, Goodie Girls Bakery of Uniontown and Yum Yum Bagels of Uniontown to provide the staff with gourmet coffee, pastries and bagels.
---
Canonsburg Hospital
Canonsburg Hospital is another small town hospital south of Pittsburgh. Like other hospitals of this size they are often overlooked for the work they do. Raeder Landree wants the hospital staff to know we appreciate their work and effort. Again we worked with Sweet Sips Cafe of Pittsburgh coffee wagon, to provide gourmet coffee drinks. Also, there's nothing better then a fresh baked good to have with your coffee. We hired Bartram Bakery, of McMurray, to prepare a variety of baked goods to make their break a little sweeter.
---
UPMC Children's Hospital
---
Mercy Hospital Emergency