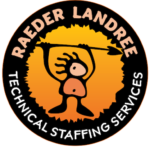 Raeder Landree, Inc.
Finders of Keepers
Act as initial point of contact or escalation group on any correspondence from internal and external clients regarding software applications, client services and technical questions. Deliver consistent responses to clients following established service level agreements upon ticket creation through all steps of the process including resolution. Manage ticketing system queue, providing detailed identification of root cause, troubleshooting steps performed, and resolution of the issue. Execute assigned tasks to fulfill configuration and support requirements for the Connect application US roll-out. Document and update knowledge base articles and internal procedure workflow. Work independently to monitor and complete tasks in the queue. Continually evaluate opportunities to improve efficiency and effectiveness when resolving issues. Perform entry level system administration duties as assigned. Perform application testing as necessary prior to deployment. Deliver coaching to peers when necessary. Ability to multitask, work under pressure and handle interruptions while maintaining flexibility in work assignments. Let's talk if you have the following qualifications and experience: College degree in an Information Technology related field preferred. 1 – 3 years of work experience in applications support preferred. HDI certifications [Customer Service Representative (CSR), Support Center Analyst (SCA) and Knowledge Center Support (KCS) are desirable. ITIL v3 Foundations or Microsoft certifications desirable. Experience using Windows OS, Office 2010, Acrobat X, IE 11, Chrome and other browsers. Experience using VPN client and Citrix client preferred. Experience in applications support, specifically validating issues reported, testing fixes, and working with developers or vendors to deliver a timely resolution. User acceptance testing or applications testing experience is helpful.
Please attach resume or CV and indicate preferred contact information.