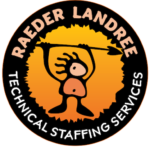 Raeder Landree, Inc.
Finders of Keepers
The Systems Analyst is primarily responsible to act as a liaison between the Information Technology (IT) group and business partners for system requirements and solution development. This position represents the business perspective of a system development project and is both an analyst and a project manager. The Systems Analyst will work with the Business Unit to: define business requirements, develop business processes, drive the SDLC and work closely with developers, validate business processes against the system, organize and execute user testing and participate in end user training. Create the right level of documentation to make the project a success and should be based upon the size and scope of the project and may or may not involve formal documentation. The Systems Analyst will become the "subject matter expert", both from a business perspective and a system functionality perspective, for his/her defined area of the system(s). The Business Analyst will own the proper documentation and sign off that the requirements are being delivered with the end solution. Be the spokesperson and become the expert for all projects assigned. Bridge information gaps and communicate effectively to ensure all parties understand the project at hand and what is to be built. Essential Functions 1. Business Process development 1a. Definition of business problem and determine functional options for solutions. 1ai. Work with business sponsor to create realistic business use cases that determine the process that a user will execute when using the new and/or enhanced system 1aii. Create business process test cases to test the new and/or enhanced system 2. Functional Specification development & Business Requirements documentation 2a. As needed, work with business sponsor to determine business requirements for new and/or enhanced system requests 2b. Create and own any necessary documentation for new and/or enhanced system development 2c. Hold requirements and review sessions, when needed, with cross-functional team members (Business sponsors, IT, other Business Analysts, operations, and training group). 3. Scope change control 3a. Monitor all issues associated with their area of responsibility 3b. Work with business sponsors, other IT function areas and IT management to prioritize issues 3c. Work with IT Leadership to determine resources and timing 4. Quality Assurance Testing 4a. Develop and execute system test plans to ensure code meets Functional Specifications 4b. Document test results 4c. User Acceptance Testing 4ci. Coordinate and execute user acceptance testing sessions 5. Training 5a. Assist training department and conduct application training when required 5b. Conduct/Assist in the development of the training material for the end user group 5c. Conduct/Assist with hands on training sessions for end user group 6. Project Support 6a. Responsible for creation and maintenance of accurate project status information that is communicated to the business sponsor(s) on regular scheduled intervals 6b. Participate in annual budgeting and day to day project management process to set scope, sizing and resourcing needs for upcoming projects 7. Primary contact for production issues escalation 7a. Determine actual issue 7b. Gather important data necessary for troubleshooting 7c. Work with Business sponsor, PMO, IT management to determine priority and resourcing 7d. Work with IT and Business Sponsor team members to resolve issue Scope of responsibility This position is responsible for the functions described in this document for small to medium size stand-alone projects or integrated projects. Competencies/Skills: Experience with ERP systems and business processes Good problem solving and analytical skills Exceptional interpersonal/team building skills including the ability to communicate with all levels of the organization and participate on multi-functional teams Ability to work at a detailed level while maintaining an overall project perspective Detail oriented Effective written and verbal communication skills Good organizational and time management skills Good interpersonal skills. Must get along well in a team environment. A strong self-starter Capable of learning and working with developers on newer technologies such as web development Ability to development project plans, MS Visio and/or flow diagrams, and mockups/wireframes Ability to function as an analyst, project manager, quality assurance tester, and master communicator who brings people together and is comfortable driving meetings Versatile with new technologies and ability to lead web-related initiatives, both internal and customer-facing. Education/Certification: 4-year college degree Experience: 5+ years Business/Systems Analyst work experience required Prior people management experience preferred
Please attach resume or CV and indicate preferred contact information.