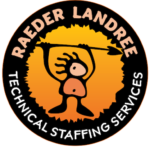 Raeder Landree, Inc.
Finders of Keepers
Be responsible for analysis of test system requirements to determine scope of required verification and/ or validation activities Be responsible for the development and implementation of verification/validation strategy, protocols and reports. Collaborate with Electrical and Software engineers in the Test Engineering group to determine appropriate verification and/or validation methodology for test system hardware and software Review and provide input to ensure design and other documentation for test systems are complete and accurate Author and execute IQ protocols ensuring tests systems are properly installed or updated in production Ensure software and test systems used in manufacturing and processes adhere to quality system Prioritize projects risks and tasks based on alignment with business needs which could change based on external factors Provide input to evaluate, resolve, and lead cross functional communications on a broad range of technical issues. Engage with and resolve moderately complex challenges constrained by regulated processes using interdisciplinary skills Support Validation Risk Assessments, Validation Master Plan development as well as Test Method Validation, Software Validation, and Process Validation execution across multiple areas. Provide advice and mentoring to less experienced engineers or technicians Make sense of complex, high quantity, and sometimes contradictory information to effectively solve problems Build partnerships and work collaboratively with others to meet shared objectives Build strong customer relationships and deliver customer-centric solutions Ensure accountability and consistently achieve results, even under tough circumstances. Qualifications: Bachelor's degree At least four years or practical work experience At least two years of experience in verification/validation testing (Test Systems and/or Software Validation in a regulated environment) Working knowledge of software language / platform including Net (C#), C++, Lab view, and Teststand Proven ability to work collaboratively in a cross-functional manufacturing environment Strong communication and interpersonal skills with ability to work well in fast-paced environment Demonstrate skill in both analysis of complex problems and synthesis of solutions Working knowledge and proven skills on PC including Microsoft office applications (Outlook, Word, Excel, and PowerPoint) and MS Project. Preferred Qualifications: Bachelor's degree in Engineering or Science Direct experience within the medical device industry (FDA Regulated) and ISO 13485, ISO 62304 Project management experience.
Please attach resume or CV and indicate preferred contact information.