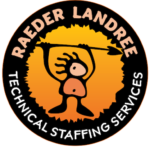 Raeder Landree, Inc.
Finders of Keepers
· Analyze customer supplied system specifications, decomposing the statements within such specifications into software requirements · Identify gaps between customer requirements and company standard software products · Create requirement documents, including high level design documents, interface control design documents and detailed software requirements and specifications, and requirements traceability documents. · Be the primary technical interface to the customer throughout the life-cycle of the project and act as technical liaison relative to the software development effort with other departments within the company working on the same project. YOU MUST: · Possess 7+ years of experience as a systems engineer or business analyst for a large, complex software application · Be able to demonstrate prior experience: · Writing clear, measurable, testable software requirements · Eliciting information from multiple sources and creating requirements for a software solution that satisfies all inputs · Decomposing customer and internal systems specifications into software requirement specifications · Acting as a technical liaison with end-user clients during the development of software requirements, designs, and test procedures · Creating large and complex Software Requirement Specifications (SRS) documents including Interface Control Design Documentation (ICDD) and Software Architecture Design (SAD) documents · Creating a Requirement Traceability Matrix from test procedures back to requirements and customer specifications · Using requirement management systems, software configuration management tools, and MS Office suite · Possess experience in software development · Possess excellent verbal and written communication skills · Possess excellent presentation skills and time management · Possess excellent leadership skills in motivating project/product personnel towards a common goal · Possess excellent problem solving and analytical skills to provide optimal solutions · Have the ability to think strategically in groups to understand and evaluate the potential impact of long-term decisions WOULD BE GREAT IF YOU ALSO HAD: · Experience supporting Bids and Proposals for new work · Experience with overall systems architecture design · Experience with robust, mission critical control systems · Experience with DOORS · Experience in an Agile environment
Please attach resume or CV and indicate preferred contact information.