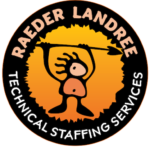 Raeder Landree, Inc.
Finders of Keepers
Preferred Technical Skills: • Programming languages: C#, Node.js, Python • Databases: SQL, NoSQL, Elasticsearch • Security: Oath2 and OpenID • UI: React • Cloud: AWS (or similar cloud provider) • Command line scripting: PowerShell, Bash • Deep knowledge of APIs and microservices • Experience with distributed systems • Docker • Understanding of CI/CD and the role of test automation is these efforts Job Responsibilities: Ability to lead the testing activities for projects and provide status on those activities. Design and review test plans and test cases. Provide estimates on the test effort for work items. Prioritize testing tasks based on project goals and risks and ensure testing milestones and activities are completed as scheduled. Execute and maintain test plans and test cases to verify the design meets the specified requirements. Development and maintenance of automated test scripts. Lead test automation projects and provide status on those activities. Implement automated testing solutions individually, requiring no direct supervision. Ensure automation test processes, methodologies, and tools are applied appropriately and that test phase entry/exit criteria are defined and met, as agreed to by stakeholders. Document test plans, defects, test execution activities and give regular status updates to the project & test teams. Ensure and document traceability from requirements to tests. Report test automation coverage, defects, metrics, and results. Identify and communicate risk throughout the software development lifecycle and work cross-functionally to mitigate risk. Identify and point out ambiguities in requirements. Testing of software running on safety critical medical devices and associated applications. Collaborate with members outside team/department to accomplish automation goals. Ensure that test automation goals are in alignment with project or team goals. Maintains professional and technical knowledge by attending educational workshops; reviewing professional publications; establishing personal networks; stay current on SQA best practices; participating in professional societies. Performs other duties as assigned by Management.
Please attach resume or CV and indicate preferred contact information.