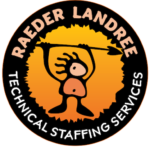 Raeder Landree, Inc.
Finders of Keepers
What You'll Be Doing: The primary function of the Senior Solution Developer – SharePoint & Web Applications is to plan, design, code, test, debug, configure and document packaged application systems and/or custom software development solutions. The Senior Solution Developer will work with other application developers to deploy technical solutions using design and coding standards. Essential Functions: • Work with cross-functional team members to recommend technical solutions to business issues and/or system issues • Assists in making technical recommendations for more efficient troubleshooting and issue resolution • Applies generally accepted programming standards and techniques to assure efficient program logic and data manipulation • Adheres to development best practices such as naming conventions and code commenting • Provides assistance and routine consultation to internal business users of applications • Works with cross functional team members to develop system and software designs • Basic knowledge of network architecture and ability to assist in development of N-Tier applications • Addresses multiple technical issues for resolution • Works with Business Analyst/Systems Analyst to estimate new system issue resolution or package implementation efforts • Ability to effectively present information in one-on-one and small group situations to customers and other employees • Adheres to the Software Development Lifecycle (SDLC) • Acts as a leader within our IT Team and helps fill gaps and assist other developers when needed. • Ability to multi-task through the day and split time between C# application or web site development as well as SharePoint needs and requests based on our backlog. Technology Competencies: MUST HAVE working technical knowledge and/or on job experience with the following: • 5+ years of ASP.NET – C# Language, Visual Studio IDE • Experience developing web services (SOAP, WCF, REST, etc) • Familiarity using SOURCE CONTROL in a professional workplace (Team Foundation Server, Visual SourceSafe, SVN). • Experience with Microsoft SharePoint technologies including CSOM, SPFX, PowerApps and Power Automate (Flow). IDEAL Candidates will also have experience with the following (optional competencies): • ASP.NET MVC architecture • ASP.NET Web Forms architecture and experience with the Page Life Cycle • Cloud computing with platforms like Microsoft Azure or AWS What You'll Need – Competencies and Skills: • Good problem solving and analytical skills • Exceptional interpersonal/team building skills including the ability to communicate with all levels of the organization and participate on multi-functional teams • Ability to work at a detailed level while maintaining an overall project perspective • Ability to multi-task • Ability to take business requirements and then execute on those requirements • Occasionally meet with business sponsors to gather requirements or feedback. • Effective written and verbal communication skills • Good organizational and time management skills. • Ability to prioritize what is most important and execute at sufficient speed. • Good interpersonal skills • A strong self-starter Education: • Undergraduate degree in Computer Science, Software Engineering, Information Systems or Information Technology or related field required, or equivalent experience.
Please attach resume or CV and indicate preferred contact information.