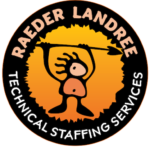 Raeder Landree, Inc.
Finders of Keepers
Here is a list of our platforms. Java Spring Boot, Relational and NoSQL databases, Cloud native applications Bring at least 5 years of experience to the table Work collaboratively with designers, product managers, and engineers Leverage cutting-edge technologies and modern practices Identify and communication technology problems and prepare remedies Build and ship high-quality code at a rapid pace Work with open source tools to build new technologies Participate in design thinking activities to improve the user experience We will expect you to: Continuously learn modern software design and development core practices, utilizing articles, MeetUps, conferences, tech talks, etc. Review and discuss code with engineering peers and leaders to understand best practices and optimal design patterns Take the initiative to drive new ideas and projects Increase your business acumen by consistently learning about other parts of the business Support and mentor new members of the Software Engineering team
Please attach resume or CV and indicate preferred contact information.