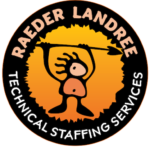 Raeder Landree, Inc.
Finders of Keepers
Accountabilities: Ensure the proper requirements management for all the phases of the software lifecycle, according to company standard processes (IMS). Guarantee the design and the implementation of a complete solution (components, documentation and tools) Contribute to the identification and ensure the application of software automation common methodologies, technical solutions and best practices Ensure the requirement identification and their mapping into specific detailed software requirements Ensure the correct development of SW platform in accordance with Automation needs and principle Ensure the definition of SW test planning and the related test execution by defining and setting up the test environment and the simulator engines Ensure the resolution of any SW issue affecting the delivery of a project. Ensure the integration test definition and execution Required Skills/Knowledge: An expert in Angular 2+; ideally with experience in C++ too Driven continual learner Very comfortable leading/coaching/pairing with others Comfortable working in advance of/in parallel to the authoring of long-form requirements, (e.g. can find ways to confirm the target, remain productive amidst occasional uncertainty, speak up so we can right the situation, etc.) Strong in recommending appropriate sustainable architecture/design patterns to employ, specifically for how Angular 2+ is implemented over a legacy application (i.e., adherence to the architectural attributes / "ilities" like modifiability, testability, supportability, scalability, performability, etc.) Ability to develop alongside the team, with ability to "lean in" by asserting experience-based architectural recommendations, and be able to defend those recommendations via sharable documented designs Understanding of the value of DevOps and has shown evidence of supporting manual SW process/delivery techniques while supporting/submitting ideas for increasing automation iteratively, as needed Strong, clear communication skills and willingness to produce well documented code and design documentation. Candidate should have experience leading out with authoring the right level of design documentation to assure team alignment, team throughput, etc. Desired Skills: Bonus: Experience with Electron Education: Bachelor Degree or equivalent technical experience
Please attach resume or CV and indicate preferred contact information.