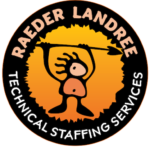 Raeder Landree, Inc.
Finders of Keepers
DESCRIPTION As a commercially-focused Senior Software Engineer at our Company, you will collaborate with some of the brightest, most talented software engineers in Pittsburgh AND make a recognizable impact in a profitable, established and growing software solutions company! If you enjoy wearing multiple hats, embracing the business side of technology AND being hands-on in code, then this career opportunity is perfect for you! You'll use your technical chops while leading others in design, development, delivery and support of leading edge solutions. Your strong business acumen and estimation skills will be applied as you work on pricing and contracts, and you'll collaborate with others on strategies to commercialize a product. Our Company technologies include software that runs on a variety of leading-edge mobile devices such as: Google, Honeywell, Samsung, and Zebra Technologies. Specific job duties include:Designing and developing enterprise mobility solutions using state-of-the-art technologies that operate on mobile devices and platforms. Working with Project Managers and customers to gather requirements as well as Product Managers to build a stronger product offering. Creating functional and technical design for customer solutions. Developing specifications, performing code review, and providing technical documentation. Leading a team of software developers using Agile methodology. Providing solution installation and customer training. Supporting troubleshooting and developing resolutions for existing customer deployments as necessary. Extend .NET multi-threaded server and mobile client applications, as well as web applications. Debug and tune applications using Visual Studio, Profiler, and various in-house tools. POSITION REQUIREMENTS Requirements:Bachelor's degree in Software Engineering, Computer Science or directly related discipline, together with five (5) years of previous software engineering experience in a lead role or related. MS degree preferred. Experience working in C#, .NET, Angular, MS SQL Server, Visual Studio, Multi-threaded Server, Entity Framework, Microservices, Mobile Applications and Agile methodology. Travel: Must be willing to travel domestically up to 10% of the time (rarely and domestic). Additional Valued Experience and Skills: Experience with Warehouse Management Systems (WMS) or other supply chain software solutions; systems that include mobile devices; Android development. Spanish proficiency is a bonus
Please attach resume or CV and indicate preferred contact information.