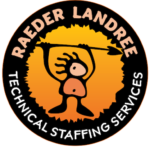 Raeder Landree, Inc.
Finders of Keepers
Design and Implementation of multiple features to completion Collaborate with your team members on solving different technical challenges Take part in architecture design meetings for new features Understand requirements by coordinating with the product and design teams Research, design and test your own work Troubleshoot and debug issues. Design and implement resolution Develop and communicate technical processes, standards, and best practices to the team What you will need: University degree in Computer Science, Computer Engineering, Software Engineering, or a related field 5 years of experience with Android development Experience with Kotlin development language Experience with the different Android architecture components Familiarity with RESTful APIs to connect Android applications to back-end services.
Please attach resume or CV and indicate preferred contact information.