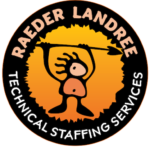 Raeder Landree, Inc.
Finders of Keepers
First and foremost an ideal candidate must demonstrate high degree of self-initiative and adaptability to lead multiple security work streams in a fast-paced environment. The candidate will champion efforts to design and engineer rulesets and configuration of our web and content delivery platforms . The role will also be responsible in helping shape our enterprise bot mitigation and fraud mitigation efforts, as well as understanding and securing the platforms in which our applications live. The candidate will also partner with engineering teams to review security features and recommend configurations for products being deployed. Responsibilities: Primary responsibility is to provide engineering and design input on WAF, Bot mitigation and fraud detection capabilities across both internal and external facing applications Provide guidance for new emerging threats and security remediation to business and IT stakeholders. Be able to speak to DevOps and product teams to demonstrate real risk and value. Participate in design review with product and project teams. Provide strong project management and communication skills for the purpose of providing value-add information to management. Create and maintain documentation regarding designs, standards, recommendations and practices. Perform event and traffic analysis to assist in correlating data to identify anomalous patterns in both mobile and web client activity. Assist in building out custom rulesets for specific product launches. Bachelor's Degree in Engineering, Computer Science 5-7 years of experience Application Security, Application Development, DevSecOps WAF/Edge Security Experience in Python, Perl, Shell scripting preferred Experience with highly virtualized environments and public cloud technologies. Experience with application testing and exploitation methodologies Strong understand of web application, application firewalls, and frameworks with respect to web app development Web Application or Mobile application development experience a plus Understanding of DevOps and Agile principles Experience with log analysis and correlation Ability to keep up with latest trends in Bot operations, Fraud, and web attacks.
Please attach resume or CV and indicate preferred contact information.