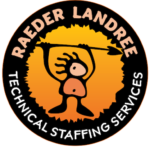 Raeder Landree, Inc.
Finders of Keepers
Facilitate the identification, prioritization and removal of impediments associated with a 'team of teams' and organization, serving as a leadership escalation point for the scrum masters who are aligned to the individual teams Provides cross-team servant leadership into the inspection and adaptation of the 'team of team's' increment goals. Facilitates scaled scrum events, including planning, daily, reviews, and retrospectives, ensuring they are productive and collaborative. Coaches Scrum Masters, Product Owners, Scrum Teams and leadership through their continuous improvement journey, as well as the adoption of an Agile mindset and scaled Scrum framework. Serve as the 'team of team's' true leader who serves the teams and the organization by understanding cross team dependencies, empowering the teams to properly plan, and inspect/adapt their goals. Ensure that the 'team of team's' impediments, process improvements, and progress are visible to the organization Empowers the scrum masters and teams to solve their own problems, coaching the teams through the identification and implementation of new practices that will improve the team's ability to deliver better outcomes A Scaled Scrum Master is not only a coach but someone who has the ability to be flexible and jump in to get things done Serve the Agile Transformation Department as a leader, helping to coach Scrum Masters in the community and develop best practices related to all things Agile and Scrum. Act as a key leader in the support of launching new teams Lead co-located as well as remote teams, and enable the team to find ways to stay engaged and collaborate Provide leadership to teams in a variety of technical domains, including but not limited to warehouse management systems, ERPs, financial systems and data-warehouses. EXPERIENCE: 5-7 years of prior experience on a Scrum Team is required 5-7 years of experience with lean and implementing a kaizen mindset is required Credential from the Scrum Alliance, Scrum Inc, Scrum.org, or ICAgile is preferred SKILLS/REQUIREMENTS: Strong communication, interpersonal, coaching, teaching and mentoring skills is required Must have a bias for action and be comfortable in an ever changing or ambiguous environment is required Embody the Scrum Values: Openness, Respect, Courage, Commitment and Focus is required Tech savy experience with project and collaboration tools such as Jira, Confluence, Miro and Office 365 CANDIDATE MUST HAVE VERIFICATION Scrum certification scrum team lead experience
Please attach resume or CV and indicate preferred contact information.