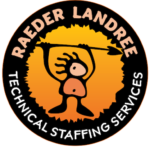 Raeder Landree, Inc.
Finders of Keepers
This senior-level position will lead a variety of complex tasks related to Quality Assurance including, but not limited to: CAPA quality system management, internal auditing quality system management, and performing trend analyses on quality data to provide early warning of potential problems, and improvement opportunities. Develop, implement, and manage value improvement projects which incorporate a Lean/Six-Sigma approach. Perform analyses on quality information to proactively improve potential problems and capture improvement opportunities including non-product software. Duties and responsibilities Champions the internal audit quality process and effectiveness reviews ensuring cross functional compliance to our quality system manual, internal processes, and regulated bodies. (FDA's QSR, ISO 13485, MDD, CMDR). Lead the development and execution of Lean/six-Sigma and other cost improvement initiatives that can be related to product quality. Champions the CAPA System process ensuring cross functional compliance to our quality system manual and internal processes. Responsible to understand the appropriate legal and regulatory requirements in the areas of medical device operations and to establish robust processes and controls to ensure compliance. Lead and improve key business relationships within the organization's cross functional departments as a quality assurance subject matter expert. Ensure operations quality measurement systems are capable (Gauge R&R), process capability (Cpk) is high and process controls are in place to assure that products meet specifications. Leads various risk analysis activities for new and existing products including FMEAs and Fault Tree Analyses. Lead the non-product software validation process by providing project management, preparing, and coordinating the process validation requirements. Participates in the FDA premarket approval process (PMA) for new and modified medical devices. Participates in the nonconforming material/Material Review Board process. Championing the implementation of Lean Manufacturing processes. Participate in Kaizen events as a representative of the quality department. Performs other duties as assigned by Management. Qualifications Requires a BS degree or equivalent experience in a technical or scientific discipline. Minimum of 5 years of Experience an FDA regulated medical device manufacturing environment. Minimum of 5 years of experience in process development and validation for electro-mechanical assembly, test, and service. Formal Project management experience a plus. Six Sigma Black Belt preferred. Understands and has applied in practice the concepts of process capability, process control, and measurement system capability. Lean experience required.
Please attach resume or CV and indicate preferred contact information.