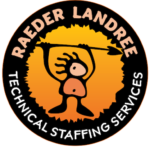 Raeder Landree, Inc.
Finders of Keepers
We are seeking to contract a Senior Python Developer to lead out on our test automation effort for 6 months; potentially longer depending on the success of the endeavor. We require Python and Linux proficiency, an interest in automating tests, and a desire to learn Squish. You will be welcomed into a vibrant international team of talented developers, all working to contribute to society through the development of superior and original technology and products that power some of the world's finest cities. The metro systems we create transform the cities they are in, and improve the lives of the millions people who use them every day. This is an opportunity to share your talents and efforts in a way that will make a lasting difference to people all over the world. What you can do to help:This is where we give you a list of the technologies we're currently using. If you've worked with some of these before, great! o    We build highly-available, fault-tolerant, scalable distributed applications, running on Linux systems o    The main graphical framework is implemented in Qt o    We are working towards functional test automation using Squish for Qt o    Test scripts implemented in Python Configuration management scripts and web applications implemented in Python and Django  We use a lot more languages and technologies than just those, of course. We understand that experienced and talented engineers pick up new technologies quickly. If you've not used Squish before, but have worked with a few different test automation frameworks, then we'd like to talk to you. If you've helped develop and maintain a large Python-based system before, then we'd like to talk to you. o    We like people who learn, and we like people who teach. o    We like people who take initiative. o    We like people who get things done. o    We like people who help others. o    We like people who work hard.
Please attach resume or CV and indicate preferred contact information.