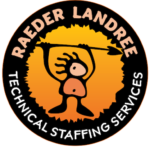 Raeder Landree, Inc.
Finders of Keepers
This is where we give you a list of the technologies we're currently using. If you've worked with some of these before, great! · We build highly-available, fault-tolerant, scalable distributed applications, running on Linux systems. · The main graphical framework is implemented in Qt. · We are working towards functional test automation using Squish for Qt. · Test scripts implemented in Python. · Configuration management scripts and web applications implemented in Python and Django. We use a lot more languages and technologies than just those, of course. We understand that experienced and talented engineers pick up new technologies quickly. We are currently looking for help with two of our internal Django web applications. Our culture: · We like people who learn, and we like people who teach. · We like people who take initiative. · We like people who get things done. · We like people who help others. · We like people who work hard.
Please attach resume or CV and indicate preferred contact information.