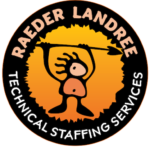 Raeder Landree, Inc.
Finders of Keepers
Accountabilities: · Plan the construction and commissioning work on day-by-day basis · Work with company leaders and third parties to produce detailed plans for the Project activities and all planned deliverables · Assist Project Manager in producing project control reports including variation reports regarding time and budget as required by the Project Manager · Assist Project Manager with the attendance of meetings with the customer and subcontractors regarding scheduling and project issues, ensuring that company interests are fully represented · Monitor work in progress to ensure that work is executed in compliance with the requirements of the contract and schedule · Participate in the Change Order Management process · Execution of other duties as directed by the Project Manager Required Skills/Knowledge: · 10+ years of relevant project management and project planning experience · Ability to use Primavera P6 · Ability to use Microsoft Project · Strong ability to understand and analyze dependency logic and project critical path · Highly motivated and adaptable to a time-sensitive environment in order to respond quickly and effectively to unanticipated high workloads, events and emergencies · Must be able to meet deadlines and effectively handle pressures associated with this role · Ability to effectively present information and respond to questions from groups of managers, employees, Project constituents, third parties and general public · Bachelors Degree Desired Skills/ Knowledge: · 3-years of experience with rail construction projects · 2-years of experience with large infrastructure construction projects · Excellent understanding of project management techniques, in addition to effective planning and scheduling skills. · Excellent communication and influencing skills in liaising with project stakeholders in the development of project schedules, while identifying milestones and critical paths · 4 year degree in Business or Engineering Education: Bachelor's Degree Languages: English Proficiency
Please attach resume or CV and indicate preferred contact information.