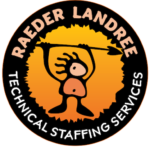 Raeder Landree, Inc.
Finders of Keepers
We are seeking an experienced Senior Project Manager to join their growing team! In this role, you will drive the on-time and on-budget delivery of multiple ecommerce projects for brand-named clients. You will define the deliverables and project plans to meet business requirements and lead efforts to streamline and harmonize current processes. The Senior Project Manager must use his or her project management experience to develop and deliver appropriate and cost-effective solutions, while adhering to quality guidelines and design principles. Experience with larger scale projects, integrations, or projects that encountered difficulty. Experience managing scrum teams or managing developers. Our project teams can be 5x larger than this. Our team is a cross functional team with developers, BA, Designers and QA Our project managers must know JIRA inside and out. They create teams, build sprint boards and manage the daily workflows within JIRA. Our project managers are responsible for large budgets and tight timelines. involved with integrations. Integrations are a huge part of what we do and we require some experience managing 3rd parties such as payment processing, enterprise level inventory management, shipping systems, loyalty programs, image management and the list goes on and on. Spanish speaking is a plus. Responsibilities: · Project Management of multiple ecommerce technology projects/client implementations · Create integrated, coherent, detailed project plans with all appropriate constraints, based on the applicable methodology for the type of project · Execute the following typical project tasks: Project/Project Plan Development and Execution, Scope Management, Change Control, Time Management, Cost Control, Quality Management, Risk Management, Communication Management, Administrative Closure, and Vendor Relationship Management · Apply knowledge of company/industry-standard methodologies and enforce project standards · Ensure executed initiatives keep a company perspective, through integrated design and cross-functional alignment · Consistently create predictability in a complex environment · Lead a team of up to 20 resources to deliver a project, including coordination with client resources · Motivate teams to stay on track and focus on customer success · Experience developing functional requirement documentation, user stories, wireframes, and test cases is desirable Required Skills: · Bachelor's degree 6-8 years of applicable experience as a project manager Basic Qualifications: Previous success managing complex projects Experience executing projects with various project methodologies, e.g., Agile, Iterative, Waterfall Experience running projects based on Agile Scrum and SAFe Agile principles Understands all activities that are part of an implementation project at a detailed level Able to break down abstract and large deliverables effectively to plan, organize, and delegate tasks to the project team Able to exercise judgment related to prioritization and risk management Able to work under minimal supervision, relying on experience, research, and judgment to plan and accomplish assigned goals Experience with business analysis and BA documentation Able to build rapport with team members and clients, and resolve conflicts Willingness to travel, as required, to support client engagements Effective communication in English, with good verbal, written, and presentation skills Experience with ecommerce and Web technologies, such as Oracle Commerce, Magento, or Hybris, strongly preferred
Please attach resume or CV and indicate preferred contact information.