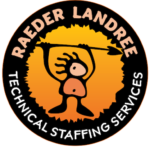 Raeder Landree, Inc.
Finders of Keepers
Accountabilities · Collaborate with product architect and engineering teams to translate customer requirements into user stories for the development teams to implement · Develop and maintain an appropriately prioritized backlog of user stories for implementation · Work with project managers and technical leads to determine scope and priorities for product development cycles · Work with development teams to ensure that they understand the vision for the product and are designing great features for our partners · Develop appropriately detailed specifications for product features so that they are clearly understood by the development teams · Inspire and motivate the development teams to deliver innovative and exciting solutions with an appropriate sense of urgency · Act as an ambassador for the product internally and externally, and as the primary technical contact for queries related to the product · Work with key stakeholders across the company to ensure successful product releases JOB REQUIREMENTS Required Skills/Knowledge · Prior experience as systems engineer, product owner, business analyst or software engineer for large software products · Must be able to demonstrate prior experience: o Eliciting information from multiple sources and creating requirements and/or working software for a solution that satisfies all inputs o Decomposing customer and internal systems specifications into software requirement specifications or working software o Acting as technical liaison with end-user clients during the development process o Knowledge of requirement management systems, software configuration management tools, and MS Office suite. · Experience working on cross-functional, collaborative, self- organizing and accountable teams in individual contributor and lead roles · Demonstrated proactive leadership · Able to present complex ideas concisely · Strong analytical and problem solving skills · Excellent communicator/information sharer · Exceptional interviewing, probing, influencing skills · Strong interpersonal skills · Team builder, motivator, coach and trainer · Creative and innovative thinker · Excellent relationship and expectation management skills · Effectively manages multiple activities of varying complexities · Time/prioritization management skills · Flexible, comfortable with change · Effectively manages and can thrive with ambiguity Desired Skills/ nowledge · Prior experience working with an engineering company · Prior experience working with a software company · Experience with Agile teams including Scrum and Kanban · Lean process implementation experience · Experience leading teams beyond the status-quo to higher levels of excellence and performance Education: · Bachelor's Degree or higher in engineering related field
Please attach resume or CV and indicate preferred contact information.