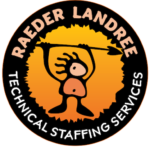 Raeder Landree, Inc.
Finders of Keepers
Senior Network Engineer will work with a highly technical group of professionals responsible for the design of the company's corporate and eCommerce network infrastructure, both on premise and Cloud. This individual will partner with business and IT teams to provide engineering, support, and maintenance of the network infrastructure (e.g. LAN/WAN routing and switching, Wireless, Firewalls / Security, and Load balancing, with a mind toward automation within the infrastructure. Responsibilities: Work with IT and business teams to identify technology solutions to achieve business results. Ensure appropriate implementation of technology within both the development and production environments for Corporate and eCommerce platforms. Perform engineering and design functions for Networking Systems; oversee the introduction of new Networking Systems technology by utilizing industry standard processes. Provide Networking Systems technical support to business and partners. Establish, maintain and enhance relationships with business and IT partners Provide off hours network support via on call process. Maintain awareness of trends and issues in the area of Networking Systems technology; evaluate new technology opportunities and provide analysis of their potential impact to business. Bachelor's Degree in Computer Science / Information Systems or equivalent 5-7 years of experience in Cisco Routing, Switching, and Wireless, Palo Alto Firewall, Automation Coding, F5 Loadbalancing Cisco, MS Azure, Palo Alto certifications a plus Proven skills in configuring and maintaining enterprise level networking infrastructure (e.g. firewalls, loadbalancers, routers, switches, wireless LAN controllers, access points). In depth understanding of internal DNS, and external DNS technologies Knowledge of Cisco IOS, WAN/LAN design Knowledge and experience with Software Defined Networking, including Cisco's ACI. Experience in Virtual Private Networks (VPN). Strong skills on TCP/IP, DNS, LDAP, SMTP, Web Technologies, Security and Firewalls Ability to assist with deploying networking solution on premise, cloud, or hybrid.
Please attach resume or CV and indicate preferred contact information.