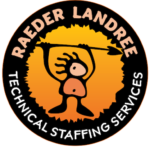 Raeder Landree, Inc.
Finders of Keepers
This position will be responsible for product development and product engineering activities, specifically in the area of mechanical engineering. Design, model, analyze, test, modify, and document current and new components and systems. Contribute to and lead specific assignments and perform work which requires application of standard techniques, procedures, and criteria of related engineering activities. Principal (Essential Duties): • Engineer detailed mechanism/subassembly/product designs, perform analyses (FEA, CFD, etc), test prototypes, and document completed designs • Lead a team of mechanical engineers and/or designers in the definition, implementation, and delivery of tasks utilizing agile methodologies • Develop design solutions and participate in preparing design concepts • Utilize problem solving techniques to determine root causes for problems, propose solutions, and perform validations • Use hands-on approach for coordinating, building, and evaluating prototypes • Work with cross-functional groups to optimize design and communication capabilities; work with external customers, suppliers, and subcontractors, depending upon project and program activities • Generate or review functional specifications, cost targets, and mechanical design requirements • Coordinate, submit and release design information to be documented for production • Support the development of manufacturing test procedures and test equipment • Investigate and solve reported manufacturing and service issues • Lead development of enhanced Engineering processes, particularly related to mechanical engineering • Provide coaching, training, and mentoring of mechanical team as needed Knowledge, Skills & Abilities: • Knowledge of computers to operate effectively with Microsoft Office Suite of applications • Good analytical, conceptual and problem solving skills • Ability to communicate effectively both orally and in writing • Good interpersonal skills; strong relationship building skills • Strong organizational skills; attention to detail • Proficient with hardware hand and power tools • Ability to operate fabrication machines such as lathes and mills • Understands design and certification for regulatory needs, including safety and environmental areas • Can lead design and certification for regulatory needs, including safety and environmental areas preferred Experience/Education Requirements: • Bachelor's degree in Mechanical Engineering or a related field required • Master's degree is preferred • Minimum of eight (8) years directly related and progressively responsible experience • Extensive experience in the field may be substituted for education requirements • Significant experience with mechanical analysis tools, including FEA and CFD. • Significant experience with mechanical design of complex optical-mechanical systems • Significant experience with mechanical CAD software – SolidWorks preferred • Significant experience with rapid prototyping technologies and selection of processes • Experience using PDM solutions such as SW PDM-Pro • Experience with plastics design, including injection molding, vacuum/pressure forming; machining and sheet metal design; selection of processes based on needs and volumes • Experience with product packaging approaches • Experience with DFX, including manufacturability, cost, quality, safety, etc • Experience with integration of optical and electrical components • Experience with structuring bills of material • Knowledge of sensing and vision technologies, including FPAs preferred • Knowledge of illumination technologies preferred
Please attach resume or CV and indicate preferred contact information.