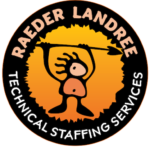 Raeder Landree, Inc.
Finders of Keepers
What you'll be doing Lead engineering development on New Product Introductions (NPI) and Continuous Improvement (CI) projects, including Identification of opportunities for continuous improvement Ideation of new concepts for mechanisms and subsystems Refinement of concepts via an iterative design process Closely collaborate with internal Product Managers and Engineers as well as manage the work of third-party Industrial Designers and Engineering Teams Support and mentor Junior Engineers and Interns in their technical development Work with contract manufacturers and international team members to identify opportunities to improve production quality and efficiency metrics. Develop and maintain engineering documentation such as testing specifications, part change summaries and tolerance stack ups Develop analytical models for problems and validate them through simulation (FEA) or physical testing Create and update technical drawings for parts and assemblies Develop, initialize, and implement Engineering Change Orders (ECOs) Collaborate with the Quality Team to assist in root cause analysis (RCAs) investigations, using their conclusions as input for continuous improvement What we need from you B.S. in Mechanical Engineering, Mechatronics, Robotics, or similar field 3-8 years of mechanical engineering experience leading the development of an initial concept to a functional prototype or finished product Exceptional debugging and problem-solving abilities Proficiency in Solidworks with deep experience developing complex parts, assemblies, and technical drawings Strong understanding of fundamental Design for Manufacturability and Assembly principles (DFM & DFA) Deep understanding of manufacturing processes including injection molding, extrusion, sheet metal, welding, heat staking, and adhesives Excellent understanding of materials' mechanical properties to enable proper material selections Proven time management skills and the capability to prioritize, organize, and manage concurrent projects Proficient with prototyping tools such as hand tools, bandsaw, drill press, vertical mill, lathe, and 3D printers Ability to travel domestically and internationally up to 20% of the time (when not in a pandemic) Ability to communicate complex concepts (both verbally and visually) to both technical and non-technical coworkers as well non-native English speakers Be as willing to sweep the floor of the shop as you would be to take on a complex engineering design problem Ability to thrive working in fast-paced cross-functional teams Some nice to have's M.S. in Mechanical Engineering, Manufacturing Engineering, Mechatronics, Robotics, or similar field Past industry experience developing mass produced consumer products with injection molded plastic and mechatronic components Experience working with soft goods Proficient at editing and/or creating advanced surface models in Solidworks Can provide a link to a portfolio of past or current work Familiarity with soldering together a PCB, debugging with an oscilloscope, and/or compiling test code on a computer or microcontroller Proficiency with advanced formulas and data analysis tools in Microsoft Excel or equivalent
Please attach resume or CV and indicate preferred contact information.