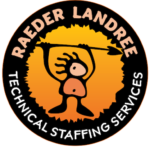 Raeder Landree, Inc.
Finders of Keepers
We are looking for talented Machine Learning Engineers with a strong foundation in multiple programming languages to lead the design and development of the next generation machine learning algorithms that will drive operational improvements. Your role as one of the core members of the team, will be to bring to bear your expertise in software design and development to create machine learning algorithms that can dramatically improve insights for all our stakeholders both internal and external. Understand Behavior-Driven Development and Gherkin format Smallest successful release cycles Using visualizations and prototypes to demonstrate a solution An MVP as the first measurable release Use metrics/goals/KPI's to show a feature is valuable to the customer Define ways of measuring output Measure product outcomes and impact Synthesize insights from data Identify and prioritize risks. Is the product on time but not addressing a profitable customer need? Is the development team's work structured optimally? EDUCATION Bachelors in Computer Science, Machine Learning or related field Masters preferred EXPERIENCE Required experience: 8 Years of total software engineer experience of which 4+ years of experience building functional ML applications for prediction, utilization (e.g., commercial products or government projects), NLP. Previous experience in using Hadoop ecosystem ML tools (SparkML, Mahout, etc.) Experience validating software through industry accepted testing strategies Experience working in an Agile development environment Proven experiences on delivering distributed systems and services in a production setting A portfolio of relevant publications or open-source projects to share with us A desire to keep up with the field by attending or publishing at relevant conferences (ACL, EMNLP, NAACL-HLT, ICML, NIPS, SKILLS Graduate-level expertise (or equivalent industry experience) in machine learning, natural language processing, or related field Expert knowledge in implementing ML systems at scale in Python, Java, Scala, SparkML, or C/C++ (i.e., not just R or MATLAB) Be responsible for the architecture, design, development, and operations of large-scale systems designed for machine learning. These may include, but not limited to, data management systems, data engineering workflow systems, distributed compute systems, and their web portal & web service components A strong mathematical background in statistics and machine learning Great presentation and communication skills Experience with some or all of the following: REST API's SQL Amazon Web Services Windows and Linux
Please attach resume or CV and indicate preferred contact information.