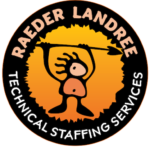 Raeder Landree, Inc.
Finders of Keepers
Qualifications: • 7-10 years' experience within the Java ecosystem, preferably with building RESTful APIs and services • Experience with API security frameworks, token management and user access control including OAuth, JWT, etc. • Experience with Angular and node.js • Experience using version control and build tools such as Git • Experience building using common databases, such as Oracle • Experience building production-quality APIs • Experience deploying software in a containerized (Docker, Docker Compose)/Platform-as-a-Service environment • Experience building and operating production systems in a business-critical environment • Knowledge of monitoring tools such as App Dynamics • Knowledge of logging and messaging frameworks such as Kibana • Experience working in agile environment • Great written and verbal communication skills, including with non-technical audiences • Experience in highly regulated environments, such as financial services Bachelor's degree in computer science engineering or a related discipline, or equivalent work experience required 7-9 years of experience in software development required. Job holder must have understanding interdependencies and business impact of future IT plans. S/he must have prior lead experience selecting and implementing vendor-specific methodologies and prior consulting experience with structured methodologies. Extensive experience with developing and supporting mainframe applications required. Job holder must have broad experience with multi-platform development tools and toolkits.
Please attach resume or CV and indicate preferred contact information.