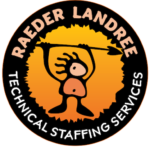 Raeder Landree, Inc.
Finders of Keepers
Responsibilities: Work with technical and business partners to translate business and data requirements into an enterprise domain and analytical data models. Develop, validate, and maintain conceptual, logical, and physical data models. Recommend and establish standards, guidelines, and procedures for design and maintenance Analyze the existing data structures and identify the sources of incoming data to drive source to target mapping and other related artifacts. Responsible for defining and enforcing data modeling design standards, tools, best practices, and related development methodologies for the organization. Partner with Business stakeholders, Engineering, Product and Architecture teams to develop Master Data Management strategy to ensure the quality of core business data domains Makes recommendations for process improvements to support data integrity efforts and system performance Excellent verbal, written and interpersonal communication skills Skills: Proficient in industry standard techniques for data modeling including Dimensional and 3rd normal form relational modeling practices. At least 5 years of experience in data modeling Proven track record of working autonomously to deliver high quality data models in an agile environment. Experience working with cloud data warehouse technologies such as Snowflake, Google Big Query, or Amazon Redshift. Knowledge of data centric security architecture concepts, SOX compliance and open standards Experience implementing Data Vault 2.0 design methodologies Familiarity with Retail data domain Familiarity with ETL/ELT patterns, design and development, highly desired Experience with data catalog solutions to activate data governance programs Metadata management platform concepts including discoverability, observability, data mesh and data catalog.
Please attach resume or CV and indicate preferred contact information.