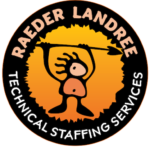 Raeder Landree, Inc.
Finders of Keepers
his person will work with Engineers and Designers as part of the Mechanical, Electrical and Electronic Design Group (MEED). Position Accountabilities Create 3D CAD models · Create 2D detail drawings including all necessary dimensions · Create Bills of Materials · Revise existing drawings and Bills of Materials Required Skills & Experience Proficient in CAD modeling · Proficient knowledge of drawing layout, dimensioning, and detailing · Ability to work to industry and company specifications relating to mechanical parts and assemblies Desired Skills & Experience CAD background with Solid Edge or similar software tool
Please attach resume or CV and indicate preferred contact information.