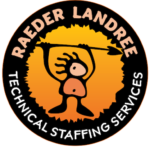 Raeder Landree, Inc.
Finders of Keepers
Position Summary: The primary function of the Senior Solution Developer is to plan, design, code, test, debug, configure and document business intelligence application systems and/or data warehouse development solutions. The Solution Developer will work with other solution developers to deploy technical solutions using design and coding standards. The Senior Solution Developer will also lead requirements gathering sessions and document results for small projects and support tickets. Essential Functions: Design, develop, and support Microsoft BI content including reports, cubes, packages, dashboards, and presentation portals Supporting the nightly load of data warehouses by responding to automated escalation's, quickly assessing the situation, troubleshooting, correcting issues, and communicating status with appropriate leadership Work with cross-functional team members to recommend technical solutions to business issues and/or system issues Assists in making technical recommendations for more efficient troubleshooting and issue resolution Applies generally accepted programming standards and techniques to assure efficient program logic and data manipulation Provides assistance and routine consultation to internal business users of applications Works with Business Analyst/Systems Analyst to estimate new system issue resolution or package implementation efforts Ability to effectively present information in one-on-one and small group situations to customers and other employees Adheres to the Software Development Lifecycle (SDLC) using a combination of waterfall and agile methodologies. Ability to quickly shift focus on various development projects as business needs and requirements change. Technology Competencies: Experience in the following technical areas Primary Systems/Applications Business Intelligence platform Microsoft BI Tool Suite Visual Studio Microsoft SQL Server 2016 Other in house built applications Microsoft PowerPivot, PowerView, SharePoint BI SSIS, SSAS, SSRS Primary Languages SQL Primary Operating System Microsoft Windows Primary Database Microsoft SQL Server 2016 Scope of responsibility This position is responsible for the functions described in this document for small to medium size stand-alone projects and integrated projects. Organizational relationships Supervises: Typically would not have direct report supervisory responsibility Interacts with: All of IT, data analysts Competencies/Skills: Good problem solving and analytical skills Works well under pressure and can troubleshoot and address production issues Strong leadership skills and ability to delegate project tasks Exceptional interpersonal/team building skills including the ability to communicate with all levels of the organization and participate on multi-functional teams Ability to work at a detailed level while maintaining an overall project perspective Ability to multi-task and work on a variety of projects and tasks at once Effective written and verbal communication skills Good organizational and time management skills Good interpersonal skills A strong self-starter Education/Certification: Undergraduate degree in Computer Science, Software Engineering, Information Systems or Information Technology or related field required, or equivalent experience Experience: 7+ years' experience with Microsoft Business Intelligence platform 7+ years' experience in T-SQL programming 7+ years' experience developing BI applications utilizing a star schema SQL data warehouse Strong ability to build consensus; ability to influence others Experience working both independently and in a team oriented collaborative environment Strong experience in current software engineering and solution delivery methodologies
Please attach resume or CV and indicate preferred contact information.