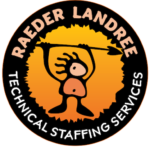 Raeder Landree, Inc.
Finders of Keepers
We are looking for a Backend Engineer to build and refine our data processing applications. You'll be in charge of scraping the web for mission critical data and then building out pipelines for those data. As a founding member of the team your decisions today will have a large impact on the company today and into the future. We believe that simple systems are easier to understand, maintain, and scale – we prefer pragmatic, product-centric solutions. You are innovative: willing to take risks, think critically about novel solutions, and advocate for your ideas while seeking feedback and collaboration. You will be making trade-offs as you work to ensure that our systems are prepared to scale — being able to effectively communicate these trade-offs with your teammates is a must. What You'll Do Develop innovative solutions scraping data from various online sources Work side-by-side with our mission team and product managers to ideate software solutions Design client-side and server-side architecture Develop and manage well-functioning databases and applications Write effective APIs Test software to ensure responsiveness and efficiency Write technical documentation Collaborate with analysts to improve software Qualifications 2+ years as a Backend Engineer or similar role Experience with Python Familiarity with relational databases Excellent communication and teamwork skills Experience scraping data or a strong desire to learn U.S. Citizenship status is required as this position will require the ability to access U.S. only data systems. Additional Qualifications (Nice to haves) Experience with AWS Experience with ElasticSearch Experience with Docker Experiences with caching databases (e.g. Redis)
Please attach resume or CV and indicate preferred contact information.