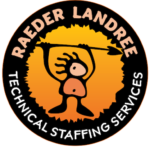 Raeder Landree, Inc.
Finders of Keepers
We are currently looking for an experienced Software Services Engineer. The Software Services Engineer will be responsible for maintaining existing customer solutions, deploying software directly to customer environments, and providing customer communication throughout the lifecycle of the product. Additionally, the Software Services Engineer will have the opportunity to design, develop, and manage software enhancement projects. Position Description Serve as Subject Matter Expert on existing and legacy technologies Manage customer relationships through regular communication Identify and react to complex production issues and provide timely and effective resolution Conduct debugging and analysis of existing software Develop software patches to address identified issues Identify and resolve 3rd party hardware issues such as printers, wireless accessories, smartphones, tablets and ruggedized handheld devices Design, quote, develop, and deliver product enhancements Provide database maintenance and optimization for client production environments Serve as an after-hours technical resource to identify and address emergency production system issues Work closely with other internal teams through all aspects of the Client Project lifecycle Configure and maintain development/test environments Create and maintain technical documentation Assist QA team with integration and regression testing Position Requirements BS in Computer Science, Software Engineering, or other technical degree and/or equivalent experience Minimum of 2 years of practical work experience writing and debugging stored procedures in SQL and developing in Visual Basic and C#.NET (or other OOP language) Good understanding of SQL Server 2005/2008/2012 maintenance and administration Knowledge of Microsoft Operating Systems Excellent communication skills including the ability to convey complex technical subject matter to both high-level IT personnel and end users Strong problem solving skills Ability to work largely independently in a fast-paced environment Availability to work a rotating on-call schedule (paid On-Call)
Please attach resume or CV and indicate preferred contact information.