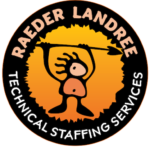 Raeder Landree, Inc.
Finders of Keepers
Job purpose This position will be responsible for the development, execution and maintenance of software test plans, test cases and test status reporting. This position will be conducting software testing activities on a Scrum team, and must be highly collaborative, demonstrate technical competence, and personal productivity including the ability to handle multiple tasks simultaneously. Duties and responsibilities Testing of software running on safety critical medical devices and associated applications Designs and reviews test plans and test cases Execute and maintain test plans and test cases to verify the design meets the specified requirements Identify and communicate risk throughout the software development lifecycle and works cross-functionally to mitigate risk Identify and point out ambiguities in requirements Generate detailed defect reports for failed tests Assist Development teams with the troubleshooting of defects Provide estimates on the test effort for work items Participate in program, design and document reviews Adheres to department software release schedules Complies with regulatory guidelines and maintain associated documentation Ensures and documents traceability from requirements to tests Monitor test automation results for assigned application Performs other duties as assigned by Management. Qualifications To perform this job successfully, an individual must be able to perform each essential duty satisfactorily. The requirements listed below are representative of the knowledge, skills and abilities required. Reasonable accommodations may be made to enable individuals with disabilities to perform the essential functions of this job. Educations and/or Experience: BS or MS degree or equivalent industry experience in a related Engineering, Computer Science, or other STEM discipline Typically 3+ years of relevant experience Proven track record performing the above Duties and Responsibilities Experience writing SQL queries Experience with scripting languages such as Python or PowerShell Experience working with Linux OS file system Experience testing web services using tools such as Postman, SoapUI, Swagger
Please attach resume or CV and indicate preferred contact information.