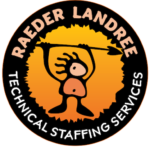 Raeder Landree, Inc.
Finders of Keepers
Manage a team/s of software engineers. Provide technical leadership. Assist in the hyper-growth scale of our engineering team and our system of web and mobile applications. Deliver large-scale customer-facing technical products. Establish technical process, stack, and standards for engineers. Plan future technologies and products. Collaborate with leadership on technology initiatives. Monitor and maintain company technology. Minimum Requirements/Qualifications: Have 8+ years of professional end-to-end web and mobile development experience. 2+ years of professional experience managing engineering teams of 6 or more. Experience shaping career paths, goals, and opportunities for Engineers to grow. Experience working across many departments, coordinating tasks, and meeting deadlines for product launches. An ability to navigate a heavy workload and prioritize tasks based on business needs. Experience building and managing web and mobile systems at scale. Experience creating technical scopes, technical requirements documents, and technical roadmaps. The ability to communicate technical concepts and decisions to non-technical stakeholders. Experience hiring and growing an engineering team. Experience overseeing and implementing technical processes such as pull request reviews, code coverage, continuous integration and deployment, and cloud platform management. The ability to debug complex technical issues. The ability to contribute as a developer when needed. A good-natured spirit and a voracious appetite for your work. Enthusiasm for our sustainability-driven mission. A degree in computer science, engineering, or related field. Openness to using different technologies. 0-2 years of experience. I just wanted to follow-up and confirm our 15 US operating markets and or states that we are licensed to operate in. The SE must reside in one of these states: New York Pennsylvania Georgia Washington DC Florida California North Carolina Maryland Texas Tennessee Minnesota Illinois Ohio
Please attach resume or CV and indicate preferred contact information.