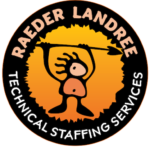 Raeder Landree, Inc.
Finders of Keepers
Experience: Angular 10+, CSS(SASS/SCSS), HTML 5, Webpack, Node.js Exposure to TypeScript, RxJS and other ES6 constructs Familiarity with React Experience with RESTful APIs Ideally has experience with NPM and Nrwl mono repositories Deployment of applications to cloud based service (Pivotal Cloud Foundry/AWS/Azure/Google Cloud) GitHub and GitHub Actions Workflows As an Software Engineer II you will: Bring at least 3-5 years of experience to the table Work collaboratively with designers, product managers, and engineers Leverage cutting-edge technologies and modern practices Build and ship high-quality code at a rapid pace Work with open source tools to build new technologies Have opportunities for career development as we continue to invest in our talent. So, we will expect you to: Continuously learn modern software design and development core practices, utilizing articles, MeetUps, conferences, tech talks, etc. Review and discuss code with engineering peers and leaders to understand best practices and optimal design patterns Increase your business acumen by consistently learning about other parts of the business Have a willingness to continuously learn, experiment, and innovate. Innovation is a critical part of our culture and an expectation for all teammates.
Please attach resume or CV and indicate preferred contact information.