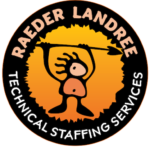 Raeder Landree, Inc.
Finders of Keepers
This position requires a Bachelor's Degree in Software Engineering, Computer Engineering, or Electrical Engineering along with two to four years of experience as follows: Proficient in C/C++, VC++, C#, .NET (Windows Forms, WPF, UWP), C# preferred, but open to C/C++. Matlab and configuration management tools such as VSS and Mercurial Proficient in using Microsoft office software Experience in Windows 7, Window 10, Linux Robotics programming Knowledge of Software Engineering design processes and Life Cycle development Knowledge of or experience with OPC UA, TCP/IP programming, DSP Programming, VHDL, Motion Controller programming. Signal and Image processing is desirable. Knowledge of or experience in device driver development for custom hardware is desirable Good oral and written communication skills Ability to work as a member of a development team
Please attach resume or CV and indicate preferred contact information.