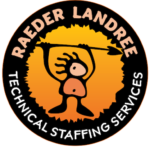 Raeder Landree, Inc.
Finders of Keepers
Support backend deployment on infrastructure Build a strong understanding of the partner specific core products and architectures Implement enhancements or architectural changes with high quality Facilitate QA in qualifying product features/improvements Troubleshoot and solve production issues Communicate effectively with the members of the core product teams Prepare needed documentation to improve code maintainability. What You Will Need: Experience working on the production backend services or infrastructure for large-scale, highly distributed mobile and web applications. Strong Java and Python with OOP (Object-Oriented Programming, RESTful APIs, Swagger, JSON) experience and proficient with version control such as GitHub, SVN, P4. Proficiency in working with Linux, Shell scripting, Database, data transformation and Cloud-based technologies such as AWS, OpenStack, or Google Cloud. Solid understanding of basic design principles behind a scalable application. Passion about the architecture, automated testing framework including unit tests, quality, and performance of the applications your team builds. Understanding of the full stack and have participated in the development, build, testing and release process. Continuous incorporation of new and creative technical solutions to improve your products.
Please attach resume or CV and indicate preferred contact information.