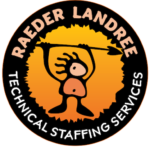 Raeder Landree, Inc.
Finders of Keepers
Job purpose Responsible for the architecture, design, development, and maintenance of automated tools and test infrastructure. These systems utilize electro-mechanical devices, embedded software, mobile applications, cloud storage and information processing. The automated tools will be used to perform pre-verification, verification, pre-validation and validation testing for specific portions of the system. Duties and responsibilities Works with other development engineers to define automated test processes. Applies software engineering skills to develop tools and fixtures to support device verification/validation testing. Develops and maintains automation software, infrastructures and frameworks; identifies areas where automation can improve quality and time to delivery. Supports the development and execution of system design reviews and code review processes. Works closely with software QA engineers to produce repeatable test protocols from system requirements. Contributes and adheres to product build and release schedules and strategies. Participates in agile product life cycle processes Qualifications BS or MS degree in a related Engineering, Computer Science, or other STEM discipline. Computer Engineering, Software Engineering or Electrical Engineering preferred. Minimum of 5 years of relevant experience required. Demonstrated proficiency in multiple programming languages, including object-oriented programming and scripting. Python experience is required; Bash, C/C++ and PHP are strongly desired. Experience with automation, continuous integration and configuration management practices and tools is required. Specific experience with Jenkins, GitLab, JIRA and Docker is beneficial. Experience with test automation packages, test automation frameworks and environments, and unit level testing is desired. Strong background in Linux/Unix Administration is highly beneficial. Solid understanding of SDLC and agile methodologies. Experience with low-power handheld or wearable devices in a highly regulated industry is highly desired
Please attach resume or CV and indicate preferred contact information.