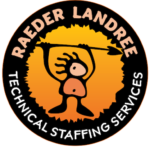 Raeder Landree, Inc.
Finders of Keepers
We are seeking an experienced Software Developer to develop, test, and maintain our web-based applications. The qualified candidate will write and test code using approved specifications, ensure functional alignment with customer and client's needs, make approved changes as prescribed by the management team, analyze performance of the software, and make recommendations where needed. ESSENTIAL DUTIES AND RESPONSIBILITIES:  The requirements listed below are representative of the knowledge, skill and/or ability required. To perform this job successfully, an individual must be able to consistently perform the following essential duties: • Development and testing of software for internal business systems and external customer applications • Develop upgrades for existing applications • Provide ongoing support of existing web applications • Monitor quality and performance of applications through testing and maintenance • Follow testing procedures and protocols • Have an eye for detail and a talent for identifying problems and solutions • Possess strong communication skills and the ability to work in a team, yet work independently as needed to meet deadlines • Keep detailed and concise documentation of project information and status • Collaborate with internal staff to ensure accuracy of online content • Possess a general understanding of business including system analysis and commercial experience REQUIRED EXPERIENCE: • 3 – 5 yrs. experience in Web Application Development technologies • Bachelor degree in Information Technology, Computer Science, or related field • Experience with and/or knowledge of the following Microsoft environments: Visual Studio 2008 – 2010, VB / C# .Net, SQL Server 2008, XML / SOAP services development experience • Experience with Adobe Coldfusion • Proven ability to learn new technology, best practices, procedures at an advanced pace
Please attach resume or CV and indicate preferred contact information.