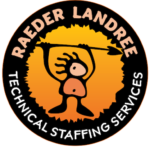 Raeder Landree, Inc.
Finders of Keepers
The SDET develops and operates software/tools to test products in development meet overall design requirements with high quality and that existing products are operate properly. The SDET contributes to and expands existing testing capability and automated test functionality. The SDET must be able to understand the operation of the product, participate in planning sessions, create detailed, comprehensive, and well-structured test plans/cases, interpret and document the results of automated tests, record defects in detail with clear steps to reproduce, and work with software engineers to find solutions to issues. The SDET must be familiar with how customers use the product and to prioritize test development based on need, efficiency improvement and customer impact. Key Responsibilities/Tasks: Create test plans, author acceptance tests, and write automated tests in support of new features. Improve the test run infrastructure Analyze daily automated test results, report bugs, and maintain tests as necessary Create and maintain test environments Collaborate with Software Engineers and Product Managers to contribute to product design and ideas for new functionality, improvements and bug fixes. Work with other SETs to constantly improve our processes, and ability to test software more quickly and thoroughly in our CI/CD environment Provide subject matter expertise on testing best practices and tools to other members of the development team Criteria/Skills Required: B.S. in Computer Science or related field or equivalent experience 3-5 years' experience with test automation frameworks using Selenium or similar UI tool Experience with object-oriented programming using C#, Java, or similar language Experience testing complex software features in web-based and database-centric applications Ability to write basic SQL queries Organized, detail-oriented and collaborative
Please attach resume or CV and indicate preferred contact information.