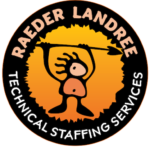 Raeder Landree, Inc.
Finders of Keepers
The Service Desk Analyst provides customer service and technical support through analysis and problem solving to facilitate installation, implementation, maintenance, education, and documentation of a variety of computer and software technologies utilizing over the phone and remote communication technologies to service the customer. Responsibilities: · Provide Tier 1 service or phone support to IT users for basic software and Hardware of end-user computing and desktop-based LAN systems. · Troubleshoot problems to resolution or escalate to Tier 2 support when necessary. · Reset or configure network accounts access. · Document problems and resolutions within call tracking application and provide updates to the knowledge base where applicable. · Configure and install software for end-users' desktops and laptops. · Involved in the installation and roll out of new software packages; upgrades and new desktop hardware. · Process hardware and software requests by coordinating user setup, upgrades, and installations. · May perform end-user training as it regards assistance with supported applications. · All other projects and duties as assigned. What You'll Need · Working knowledge of Windows operating systems, Microsoft applications and desktop hardware/laptops required. · Excellent written and verbal communication skills, problem-solving and analytical ability, aptitude for customer service, able to work in fast-paced, dynamic environment. · Related licenses, certifications are a plus · Minimum HS Diploma or equivalency diploma; some college and/or technical training preferred. · 1-3 years customer service experience with emphasis on hardware/software · Good problem solving and analytical skills · Effective written and verbal communication skills · Must possess organizational and time management skills · A strong self-starter
Please attach resume or CV and indicate preferred contact information.