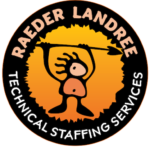 Raeder Landree, Inc.
Finders of Keepers
The role of the Senior Systems Engineer (SOTI) will be to architect, build, implement, and deliver a scalable Mobile Device Management solution. This role will be responsible for the design and optimization of the current SOTI MDM infrastructure environment as well as automation using Infrastructure as Code techniques and providing a CIDC pipeline for the IoT Responsibilities: Engineering and Design Functions Implement enterprise level mobile device management solutions Determine hardware, software, and resource requirement to implement and upgrade MDM environments, including the fleet of managed devices based on current and forecasted demand Ensure appropriate implementation of technology following all standards and best practices set forth by governing bodies Participate in Security Compliance and Software Audit reviews Drive execution for large business initiatives including documentation, roadmaps, communication, product, and technical plan. Promote a culture of collaboration and knowledge sharing Develop and share knowledge with foundational technology teams including infrastructure, operations, platform, and architecture to identify and implement solutions to help meet business needs. Promote and facilitate training and encourage the adoption and usage of the platform Operational Support Provide SOTI engineering support to Product, infrastructure, operations, and foundational teams Perform root cause analysis and provide guidance to technical leadership regarding future issue prevention Plan, draft and execute Enterprise level change controls On-Call support required for impacting issues Collaborate and assist in other Infrastructure projects and issues. Learning: Explore new technologies to continue to evolve the client experience, increase productivity and remove technical debt. Maintain expertise on the MDM platforms through technical, product, and vendor training Proactively views articles, tutorials, and videos to learn about new technologies and best practices being used within other technology organizations Increases business acumen by learning about other parts of the business Bachelor's Degree in Information Systems Management or equivalent work experience 5-7 years of relevant experience (Retail industry, Application automation, Enterprise Endpoint Management) Configuration Management Tools Like: SOTI (MobiControl), Intune, MS Endpoint Manager, SCCM, JAMF, Marimba Valuable Methodologies Like: Agile, Scrum, ITIL, Continuous Integration & Delivery (CICD), Reliability Engineering Scripting Languages & Skills Like: Python, PowerShell, VBScript, API programming & development skills Service Management Tools Like: Remedy, Jira, Service Now Endpoint OS Technologies Like: Android, iOS, Windows 10/11, MAC OS, Linux (Ubuntu, Red Hat, CentOS) focusing on administration, patching, automation and troubleshooting Automation Tools Like: Package Studio (SOTI), Wise Package Studio, Marimba, PowerShell Action Oriented: Taking on new opportunities and tough challenges with a sense of urgency, high energy and enthusiasm Collaborates: Building partnerships and working collaboratively with others to meet shared objectives Drives Results: Consistently achieving results, even under tough circumstances Cultivates Innovation: Creating new and better ways for the organization to be successful Global Perspective: Taking a broad view when approaching issues; using a global lens Communicates Effectively: Developing and delivering communications that convey a clear understanding of the unique needs of different audiences Interpersonal Savvy: Relating openly and comfortably with diverse groups of people Manages Ambiguity: Operating effectively, even when things are not certain, or the way forward is not clear
Please attach resume or CV and indicate preferred contact information.