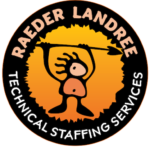 Raeder Landree, Inc.
Finders of Keepers
As a Senior Software Engineer, you are responsible for developing next generation software. You will work independently to champion large features and as part of a team to brainstorm new ideas and share best practices. Key Traits Specifier: you naturally drive for specificity, accuracy, and expertise Organizer: you instinctually organize objectives into specific tasks and workflows Transformer: you transform high-level concepts into tangible products Team Player: you are willing to take input from others and work toward the greater good Customer Focused: you are mindful of customers' needs and keep customers as a top focus Autonomous: you naturally self-manage and own your tasks from start to finish Craftsman: you take pride in your work and deliver quality software Essential Functions Reasonable accommodations may be made to enable individuals with disabilities to perform the essential functions. See a project through from start to completion, including requirements definition, research, rapid prototyping, review, implementation, testing, and deployment. Design and develop cross-platform applications to ensure successful user experience on all devices. Engage with project stakeholders, act on feedback, and represent the customers' perspective within the product. Work with product management to define requirements that meet customer needs, technical feasibility, and project scope. Receive and offer peer reviews to ensure the integrity of the system, adherence to best practices, and accuracy. Partner with the UX team to implement front-end requirements and shape the direction of the user interface. Work collaboratively with Quality Assurance to diagnose and resolve defects. Present work to all stakeholder groups and incorporate feedback into product improvements. Provide technical guidance and mentor colleagues as a senior member of the team. Stay up to date with market trends and recommend new technologies and capabilities to the team. Required Education and Experience BA/BS degree in computer science, computer engineering or related field Expert level knowledge of: C#/.NetCore Strong objected oriented analysis and design skills Experience with cross-platform mobile development using Xamarin and iOS. Demonstrated experience designing, building, and delivering complete software solutions. Proven ability to collaborate with product management, stakeholders, and engineers. Preferred Education and Experience 7+ years of experience in software development. Experience with C, C++, Swift. Proficiency developing UIs with UWP or WPF. Experience with Azure DevOps build and release pipelines. Experience building testable systems using unit tests. Experience with relational SQL databases. Experience working in an agile development environment.
Please attach resume or CV and indicate preferred contact information.