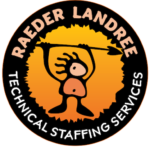 Raeder Landree, Inc.
Finders of Keepers
Responsibilities: At least 5 years of experience to the table Work collaboratively with designers, product managers, and engineers Leverage cutting-edge technologies and modern practices Build and ship high-quality code at a rapid pace Work with open-source tools to build new technologies Have opportunities for career development as we continue to invest in our talent. Requirements: Java, Java Spring Boot, Angular, React, Typescript, SQL, cloud native development (12 factor), git, CI/CD Continuously learn modern software design and development core practices, utilizing articles, MeetUps, conferences, tech talks, etc. Deliver complex tasks to production, working independently when required. Use best practices in high quality code and continue to push and share your knowledge. Review and discuss code with engineering peers and leaders to understand best practices and optimal design patterns Take the initiative to drive new ideas and projects Understand the business context of the larger domain and potentially other domain areas Be able to advocate and evangelize specific technologies within and outside the wider organization Be able to support and mentor seasoned technologists in a structured manner and ad-hoc A willingness to continuously learn, experiment, and innovate. Innovation is a critical part of our culture and an expectation for all teammates.
Please attach resume or CV and indicate preferred contact information.