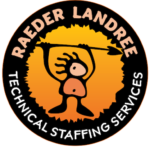 Raeder Landree, Inc.
Finders of Keepers
Translate system level requirements into lower level requirements, specifications and architectures Design, implement, debug and document embedded software Write software unit tests Lead and participate in Design Reviews Interface with hardware engineers Ensure work products are robust in terms of utility, reliability, agency approvals and safety Execute efforts for complex projects Provide timely communication of project risks and issues, including an ability to meet established commitments Work collaboratively within multi-disciplined teams to achieve program technical and schedule objectives. Bachelor's degree in Computer Engineering, Computer Science or Electrical Engineering preferred) with at least four years of applicable work experience Demonstrated high-performance orientation, project achievement and strong attention to detail Skill in both analysis of complex problems and synthesis of solutions Excellent oral, written and listening skills Excellent persuasion and consensus building with ability to work in cross-functional teams Self-directed attitude towards organization and prioritization of work assignments Proficient in C/C++ Experience developing applications for Real-time Operating Systems, such as FreeRTOS or VxWorks Experience writing low-level device drivers for serial communication protocols such as UART, SPI and I2C Experience using oscilloscopes and logic analyzers Experience developing applications which use TCP/IP communication protocols Experience writing software interfaces to external memories Experience using source control systems, such as Git Experience writing software unit tests. Preferred Qualifications: Master's degree in Computer Engineering, Computer Science or Electrical Engineering with at least two years of work experience Experience developing medical software in compliance with IEC 62304 Experience using emulators/debuggers and software trace features Experience using ARM processors, such as ST or NXP i.MX processors Experience using static and dynamic analysis tools Experience developing Linux applications and device drivers Experience developing applications using the Qt framework Experience writing bootloaders Experience with Failure Modes & Effects Analysis.
Please attach resume or CV and indicate preferred contact information.