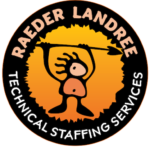 Raeder Landree, Inc.
Finders of Keepers
Responsibilities: Design, develop and test Server based applications Collaborate with agile cross-functional teams to define, estimate, design, and ship new features Ability to work both within team and independently on new features, enhancements, and defects Estimate tasks, deliver on commitments, and prioritize activities accordingly Ensure software meets high quality, write unit tests, participate in code, and design reviews Ability to work in a fast-paced environment and adapt to changing business requirements Requirements: Minimum 5+ years of software development experience 3+ years of development in Golang with strong back-end development experience Experience working in an agile environment with continuous delivery and deployment Good understanding of commonly used design and Integration patterns Proven problem-solving skills Interpersonal skills to effectively interact across functionally and with customers Proficient in English (written and verbal) Preferred Experience: Experience with server profiling, performance, scalability, and availability Good experience with Linux, Cloud, and container-based deployments. AWS and Kubernetes preferred Experience with developing REST APIs and service-based architectures Experience with Git, Bug tracking and CI/CD tools Education Required: BS degree in computer science or related field
Please attach resume or CV and indicate preferred contact information.