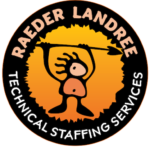 Raeder Landree, Inc.
Finders of Keepers
We are seeking a talented Senior Project Manager to join our expanding team. In this role, you will be responsible for coordinating the efforts of various resources and personnel to manage projects and programs effectively to completion and customer goals, and assisting in running the PMO (Project Management Office). Principal (Essential Duties): ·      Responsible for the coordinated management of related projects and programs as directed for the company's Functional Areas and Lines of Businesses. ·      Develop project scope of work, cost estimate and financial justification. ·      Identify resources needed and assign individual responsibilities ·      Create and execute project work plans ·      Maintain,track, and report project and system metrics, and recommend adjustments where needed ·      Directly responsible for multiple projects ·      Develop and maintain program management processes ·      Manage and direct project budgets for the organization to influence organization's financial profitability ·      Supervise one (1) or more project managers; Train & support other Project Managers to improve the management of project cost, schedule and performance ·      Participate in business development activities. Manage the Statement of Work process and Contract Creation to secure new and follow-on work. ·      Assist with the development of project proposals and preparation of regulatory documents. Knowledge,Skills & Abilities:  ·      Knowledge of Project Management Best Practices ·      Ability to manage multiple projects on budget and on schedule. ·      Ability to lead multiple cross-functional teams in the execution of multiple projects ·      Excellent verbal and written communication skills ·      Ability to communicate scientific information ·      Strong technical/scientific acumen to be able to lead, drive, and support technical projects ·      Strong analytical, conceptual and problem solving skills ·      Strong interpersonal skills; strong relationship building skills ·      Strong organizational skills; attention to detail ·      Experience in healthcare/medical devices industry is desired Experience/Education Requirements:   ·      Bachelors Degree in Chemistry, Physics, Biology, Engineering or a related technical field; an advanced degree is desired ·      Five(5) years of project management experience required ·      Project Management Professional (PMP) certification is highly preferred ·      Demonstrated track record of successfully managing projects to develop and commercialize new products ·      Experience in healthcare/medical devices industry is desired ·      Excellent written, verbal and interpersonal skills and the ability to work in a team environment ·      Experience with MS Office Suite Word, Excel, Project and PowerPoint ·      Willingness to apply for and gain Government Security Clearance (US Citizenship required) is highly desirable
Please attach resume or CV and indicate preferred contact information.