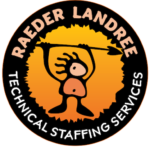 Raeder Landree, Inc.
Finders of Keepers
Accountabilities: · Design wayside interlocking circuits in accordance with established design principles, procedures, and specifications. · Program wayside microprocessor devices in accordance with interlocking rules and all related specifications. · Prepare project and design documentation. · Assist with test setup and testing of wayside systems. This includes system integration testing with carborne, office and other systems. · Follow established design principles and procedures and specifications as detailed for proper programming of microprocessor devices. · Assist in developing cost estimates for project bids Required Skills/ Knowledge: · 5 years' experience with signaling design systems. · Experience with designing interlocking circuits · Experience with relay based logic design · Experience with designing microprocessor devices and software signaling logic, including troubleshooting / debugging software. · Experience with track and cable plan design for interlocking and non-interlocking locations. · Experience with developing factory and field test procedures. · Display problem solving and analytical skills to provide optimal solutions. · Display ability to think strategically as part of a group to understand and evaluate the potential impact of long-term decisions. · Experience supporting bids and proposals for new work, · Demonstrate excellent verbal and written communication skills. · Display excellent time management skills. · Display excellent organizational skills. · Exhibit proficiency with Microsoft Office. · Demonstrate competency in programming fundamentals. · Demonstrate competency in DC/AC circuit design and analysis. · Demonstrate competency in Digital Logic design. Desired Skills/ Knowledge: · Experience generating labor estimates and bills of material for new work estimates. · Experience checking detailed circuitry designs and programming logic. · Experience with factory and field testing of train control technology. · Experience leading a team of engineers in hardware and software design efforts. · Pursuit of engineering licensure, having passed or are in preparation of taking the Professional Engineering (PE) exam. Education: Bachelor's Degree or Equivalent Technical background Languages: English Proficiency
Please attach resume or CV and indicate preferred contact information.