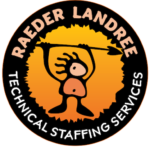 Raeder Landree, Inc.
Finders of Keepers
Job Description Building and maintaining automation journeys in Marketing Cloud and Pardot to support campaigns while enhancing the customer experience Evaluating and providing guidance for automation opportunities across digital platforms Leading collaborations to determine automation project needs and requirements Interpret and visualize Salesforce campaign data to support key decision making Ensure all customer record data is successfully segmented for success Work directly with stakeholders to set and manage expectations for each campaign while planning for paths of continuous improvements Reviewing customer behavior to determine areas of improvement Performing other duties as assigned Qualifications We are looking for someone who has: Bachelor's or Associate Degree in Digital Marketing or related field required 3+ years' experience in Salesforce Sales Cloud / Marketing Cloud and Pardot required Experience with project management preferred In compliance with federal regulation, proof of covid-19 vaccination required Skills needed to be successful in this position: Exceptional at understanding how automation can simplify and enhance the customer experience. Strong creative and strategic problem-solving skills Ability to communicate the value of automation to any audience Skillful at cross-team collaborations to drive results Strong project management skills Solid understanding of how to weave automation across multiple digital platforms
Please attach resume or CV and indicate preferred contact information.