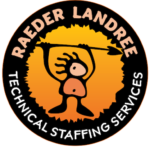 Raeder Landree, Inc.
Finders of Keepers
Duties and responsibilities Work with Salesforce project manager, implementation consultants, business SMEs and technical teams in understanding business processes, delivering technical solutions in the Salesforce.com platform, assisting business users during UAT, and troubleshooting and resolving implementation and integration issues. Participate in new initiatives/projects discussions with business and develop technical solutions based on discussions. Meet deadlines for individual and team projects. Maintain technical documentation and source control related to project design and implementation. Respond quickly to resolve application issues. Other duties as assigned. Qualifications Bachelor's degree in Computer Science, Information Science, or equivalent. 3-5 years' Salesforce.com implementation and development experience. One or more Salesforce developer certifications: Platform App Builder, Developer I and Developer II. Hands-on experience with customization (Apex Triggers, Classes & Visual Force), configuration (Formulas, Workflows, Approval processes, Custom objects and fields, Sharing Rules, Page layouts, Record types, Permission Sets, Reports and Dashboards). Experience in developing integrating solutions using MS Tools, Salesforce.com APIs, and 3rd party APIs. Proficient in working with MS SQL databases. Cloud implementation & development experience is desirable.
Please attach resume or CV and indicate preferred contact information.