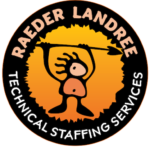 Raeder Landree, Inc.
Finders of Keepers
What You'll Do: ● Partner with People Operations and hiring teams to support full life cycle recruitment: ○ Deeply understand the role and requirement needs to attract qualified candidates ○ Source candidates on job boards, resume databases, professional networks and referrals, and generate qualified candidates through passive candidate sourcing ○ Interview candidates at various stages of the hiring process (phone screening calls and video interviews) ● Support the tracking and analysis of recruitment KPIs (e.g.:time to hire, source of hire, time to fill) to inform and improve recruitment strategies. ● Steer communications between internal stakeholders (hiring team) and external stakeholders (candidates and staffing firms and agencies), making sure that our company maintains a positive reputation in the marketplace as an employer ● Participate in job fairs to network with potential candidates. The ideal candidate will bring: ● 4+ years of recruiting experience for all levels of an organization and in a variety of types of roles (creative, business, engineering, etc.) ○ Previous experience recruiting for a not-for-profit or SaaS organization a must ● Working knowledge of compliance laws and regulations related to recruitment and selection practices ● Strong analytical skills and a thorough knowledge of recruiting best practices ● Outstanding organizational and time management skills, strong attention to detail and accuracy in representing information both to and from candidates ● Familiar with job descriptions and how to utilize them to understand position requirements ● Previous experience with an Applicant Tracking System a plus ● Excellent interpersonal communication skills ● Excellent writing skills including effective comprehension and communication ● A desire to join an entrepreneurial, fast-paced environment at a high-growth organization ● The willingness to comply with company vaccination (subject to legally valid exemptions) and Personal Protective Equipment policies Location: This role is remote, but you may be asked to travel to our remote office periodically for team building when it reopens.
Please attach resume or CV and indicate preferred contact information.