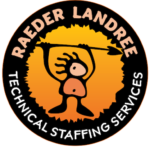 Raeder Landree, Inc.
Finders of Keepers
Knowledge, Experience and Education • A bachelor's degree is preferred. • Excellent computer skills with proficiency in Microsoft Word, Excel, Access and various other databases. Advanced experience with Excel is strongly preferred. • Experience in eDiscovery platforms such as Everlaw, Disco, eCapture, Relativity, NexLP and Brainspace. • Experience providing customers with standardized and customized deliverables. • Ability to become familiar with the procedures, terminology and documents relating to complex litigation matters. • Experience providing technical service to clients via phone and email, as well as modern collaboration platforms such as chat, screen-sharing technology, video conferencing, etc. • Ability to use critical thinking and troubleshooting skills to effectively identify solutions to non-standard requests and issue resolution. • Ability to work independently with minimal direction, minimal administrative support, and an ability to work well with others. • Demonstrates a strong sense of urgency and ownership. • Ability to convey complex ideas both verbally and in writing to a non-technical audience. • Flexibility in unanticipated situations; ability to manage deadlines and competing priorities in a fast-paced work environment. • Adaptability to work out-of-hours depending on business demand.
Please attach resume or CV and indicate preferred contact information.