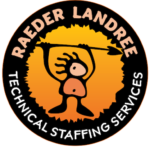 Raeder Landree, Inc.
Finders of Keepers
As a Project Manager, you will own the P&L responsibility for assigned projects and be responsible for successfully managing software/process improvement projects from pre- through post-implementation. Working across the team of experts and directly for a diverse customer base, including Fortune 50 accounts, you will be the primary point of contact for the customer and responsible for reporting status. Position Responsibilities P&L responsibility, which includes change management/negotiations, invoice management, etc. Developing project requirements, including participation in planning and design sessions with customers and engineering teams to determine the functional scope and deliverables of each project. Serving as the primary point of contact for customer communications during project execution and system installation; managing customer expectations, project scope and risks. Developing and communicating the project strategy and plan needed to achieve the project deliverables with the software team; proactively leading internal team members to deliver on customer requirements on time and within budget. identifying potential risks and taking actions to mitigate same; tracking all issues and action items to closure. Tracking and reporting project status. Traveling to customer sites as necessary in planning, execution, and implementation phases; maintaining exceptional implementation customer relationships through regular communications to monitor satisfaction and identify add-on sales opportunities; travel requirement is approximately 25%. Continuing to improve project management processes and practices. Requirements The ideal candidate will possess the following:High degree of personal accountability and responsibility. Focus on quality and timeliness of project deliverables. Focus on customer results from the use of the solution. Minimum 5+ years of experience as a Project Manager. Technical/Engineering Degree preferred. Strong preference for warehousing, distribution, logistics or manufacturing background. Knowledge of hardware devices, interface protocols, databases, and client/server applications a plus. Strong desire to work in an external customer focused project environment. Team player attitude, strong attention to detail, high levels of organization. Solid communication skills and exceptional rapport with co-workers and customers. Ability to manage simultaneous Agile projects and prioritize schedule of self and team. Great attitude and the ability to pass it along to others!
Please attach resume or CV and indicate preferred contact information.